For SCP, a company with broad experience of flood prevention and protection issues, a full understanding of the needs of project owners is essential in order to join forces and tackle the risks at hand, which may include flooding, marine submersion, or other hazards arising from climate change.
We work alongside regional authorities to assess the risk of flooding and implement relevant protection measures and systems.
RISK PREVENTION THROUGH ADVANCE PLANNING
For several years now, SCP has been helping public organisations to draft and assemble planning documents related to flood risk. These include Flood Prevention Action Plans, Flood Risk Prevention Plans, and vulnerability reports.
At the technical level, we develop solutions aimed at protecting populations and environments, and also carry out public awareness campaigns to promote the social acceptance of such projects.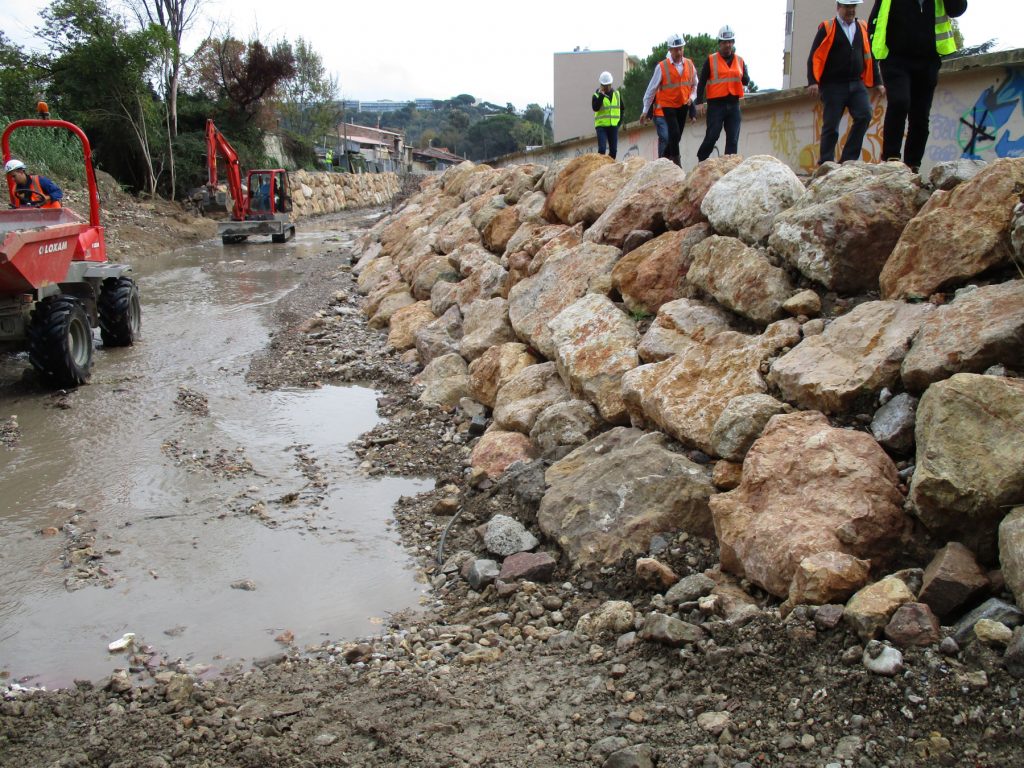 REDUCING RISK THANKS TO PROTECTION FACILITIES AND RIVER ENGINEERING TO REDUCE RISK
Drawing on its experience as a regional development company, SCP both designs and refurbishes protection facilities, such as dykes, retention dams and reservoirs, flood expansion zones, and spillways. Its areas of expertise also encompass flood warning systems and river engineering (maintenance, restoration, renaturation of river banks, anti-erosion measures, weirs, and ecological continuity).
In order to guide them through continual changes in institutional frameworks, SCP advises public organisations on institutional, technical and economic decisions. The company is keen to share its knowledge of the recently-introduced GEMAPI law, which governs the management of aquatic environments and flood prevention in France, as well as the French MAPTAM and NOTRE laws on regional authority and organisation.
SCP AS OFFICIAL AGENT AND DELEGATED PROJECT MANAGER
SCP puts its project management skills at the service of local authorities and their flood prevention plans, assisting them with financial engineering, subsidy applications, land-tenure and regulatory studies, conduct of operations, and definition of technical programmes. In its capacity as delegated project manager, SCP can draw on its vast range of engineering skills to advise you on key decisions.
CONSULTING SERVICES AND PROJECT MANAGEMENT
SCP can easily adapt the terms and means of its involvement to suit your requirements. For example, we frequently provide local authorities or private project owners with expert consulting services. These may include 1D and 2D flow modelling, dyke or dam failure modelling, project management studies, environmental studies, regulatory studies, or economic analyses (cost-benefit and multi-criteria).