Thanks to its experience as manager of a large-scale hydraulic infrastructure, and in keeping with its goal of preserving water resources in the long term, SCP has developed a range of skills based around renewable energies. Indeed, the company is installing increasingly ambitious energy production technology on its own facilities. We are eager to share our know-how, so that you too can produce energy from your own hydraulic infrastructures in a responsible and sustainable way.
We seek to bring added value to your infrastructures by promoting and boosting production of green energies.
Our expertise in hydropower
Thanks to its experience in designing, building and operating its own hydropower plants, SCP has acquired a high level of technical expertise which runs from feasibility studies to design and construction. We can also support you with a broad range of additional services, such as quantitative assessments, hydrological studies, regulatory and environmental procedures, economic and land-tenure analyses, identification of water rights, and the management of consultative meetings with various stakeholders.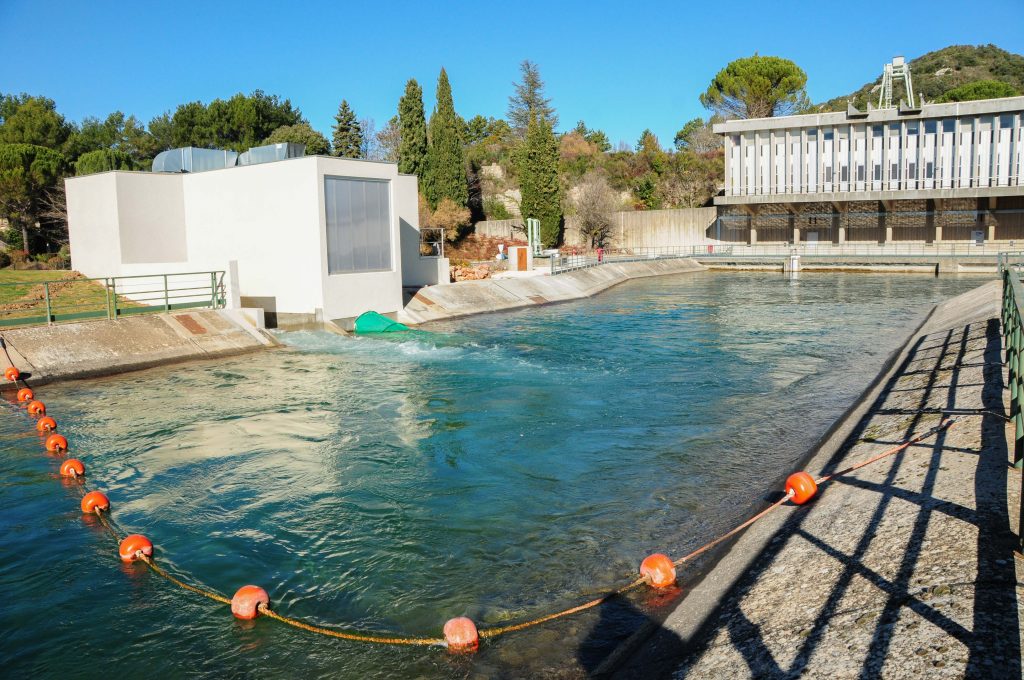 Our expertise in photovoltaics
SCP has set the precedent by installing innovative photovoltaic technology on its own facilities, without compromising the operation and maintenance of its infrastructure. From floating solar panels to roof-top PV power systems on storage facilities, we can advise you on the feasibility of such installations for your own projects, and propose a viable economic model.
An abundance of innovative projects
Renewable energy is a priority for us, and as a result we are currently developing numerous innovative projects on the following themes:
SCP : the ideal partner for your projects
By associating ourselves with your projects and their context, we can help you identify the most relevant technical solutions, legal structures, economic models and management methods.
Irrigation and hydropower hand in hand
Our experience as project owner enables us to advise you on the relevance of combining energy recovery projects with modernisation of your irrigation schemes.